Explore Model
Start Driving Kia Eco
There are many reasons to choose the Kia Eco Range. The 7 year warranty, the huge choice of vehicles and engines, and our electric vehicle heritage. But you might find the main one is, they're great to drive.
Reduced running costs
Using less fuel is not only good for the environment it's also good for your finances! Improved fuel economy means less money spent on fuel, and less time wasted at the pumps. The lower emissions also mean a reduced VED rate and lower BIK tax.
Lower emissions
Because the electric motor assists with acceleration there is less strain on the engine which helps lower emissions. The electric motor can also take over at low speeds – in stop/start traffic for example. That means the engine isn't running for as long, so cleaner air for everybody.
Flexibility
If you aren't quite ready to go fully electric, a plug-in hybrid is the perfect compromise. You get around 30-miles of electric driving, but you always have the petrol engine for longer trips.
Charge at home
In the UK, the vast majority of electric car charging is done at home. This is usually the most convenient and cost-effective way to charge. Get home, plug in, wake up with a full charge. Brilliant! To charge from home, it is best to get a home charge point installed. A dedicated home EV charger will charge your car much faster than using a three-pin plug – up to three times quicker! It's safer, too.
Discover hybrid/electric Kia cars
Explore our cars here.
Hybrid or Electric?
Kia Eco cars are available in electric or hybrid. Our electric cars use a battery to drive a powerful electric motor, while our hybrids use a combination of electric motor and conventional combustion. But which is right for you? As one of the pioneers in EV technology we've had time to refine and improve our EV range, so we are confident we have something that meets your individual requirements.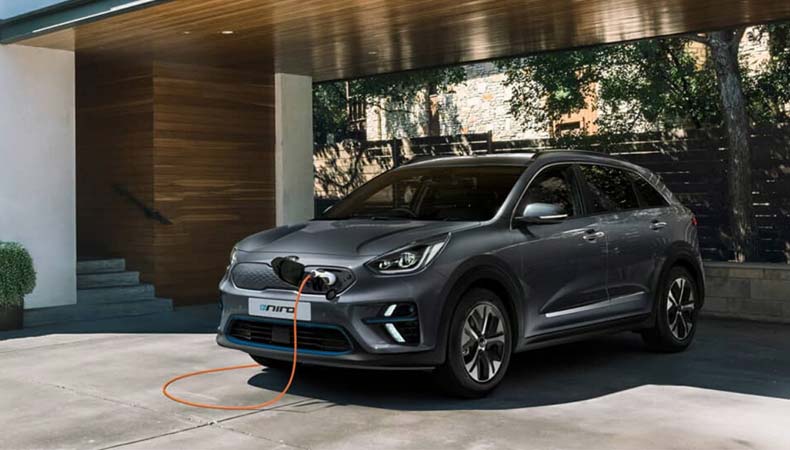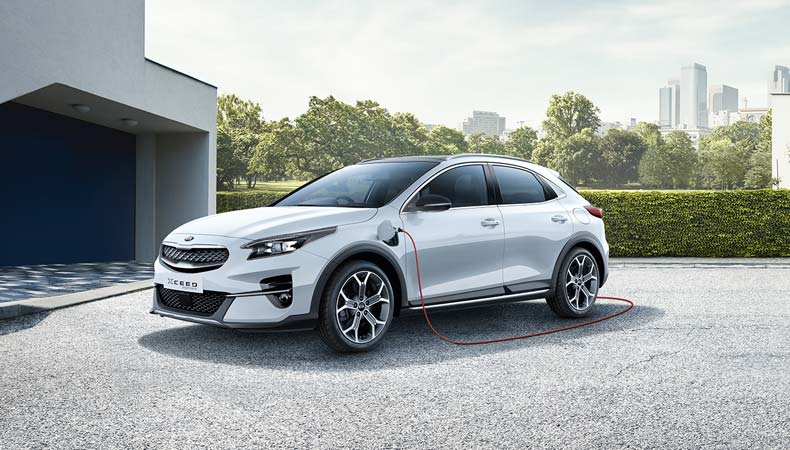 7 Year warranty
Every Kia car comes with a class leading 7-year 100,000 mile warranty, including the battery. So you get 7 years of driving pleasure, 7 years of lower running costs and 7 years peace of mind.Longer range - Our Eco vehicles can easily manage the vast majority of journeys we take without having to recharge, with the Kia e-Niro and e-Soul delivering a reassuring 280 miles on full charge.