Explore Model
Renault TWIZY in Barnstaple Devon
The 100% electric Renault TWIZY is the perfect way to get around the city. It offers an electric range up to 62 miles on a single charge (40-50 miles in the real-world) and charges to 100% in around 3.5 hours using a 3 pin plug. With two seats and optional scissor-style doors, the TWIZY is designed to zip about and park anywhere. You can fit 3 TWIZY's in one regular parking space, making it a true urban maestro.

The TWIZY is all about keeping it simple so there are 2 trim levels: Expression and Dynamique. Expression models have a heated windscreen, drive and speed display, battery econometer, range indicator, daytime running lights and an integrated charging cable. Dynamique models add floor mats, 13" diamond-cut alloy wheels and a choice of 14 colour collections so you can make it your own.
Design
There's nothing else like the TWIZY. This miniscule, road legal electric vehicle stands out with its tiny footprint, optional scissor doors and sloping windscreen. You can choose from a range of bi-tone colours to personalise your TWIZY.
Drive
With its short wheelbase and wide track, two gears (drive and reverse) and instant torque from the 13 kW (17hp) electric motor, the TWIZY is unique to drive. It's fun and good for the environment with no emissions from the battery or motor.
Practicality
The TWIZY is an electric quadricycle with two seats. It has a lockable storage cubby under the rear seat with 31-litres of storage - enough for a backpack or a small shopping trip. You can also throw a bag on top of the back seat.
Living with it
Charging the TWIZY to 100% costs around £1 and that gives you a 40-50 mile range in the real world. It's a clean and efficient way to get around and the smooth one-speed automatic transmission delivers fantastic refinement.
×
Dynamique
Snow White bodywork frame
Alloy wheels- 13" Diamond Gloss Black
Heated windscreen - quick demist

Dynamique upholstery
Renault TWIZY Interior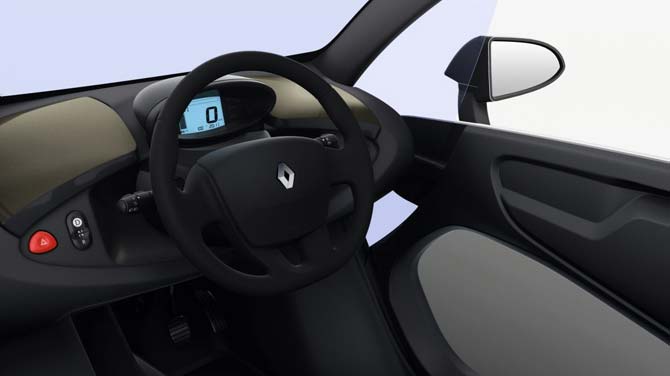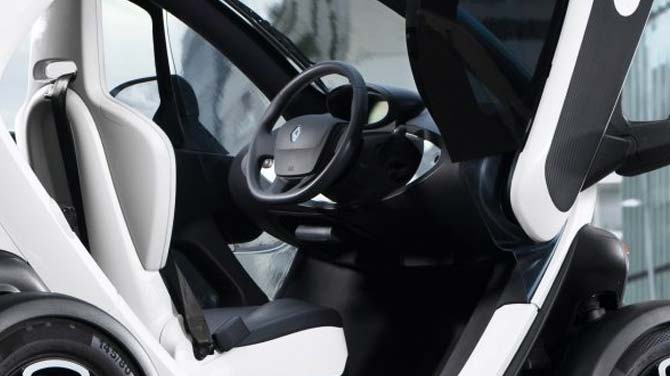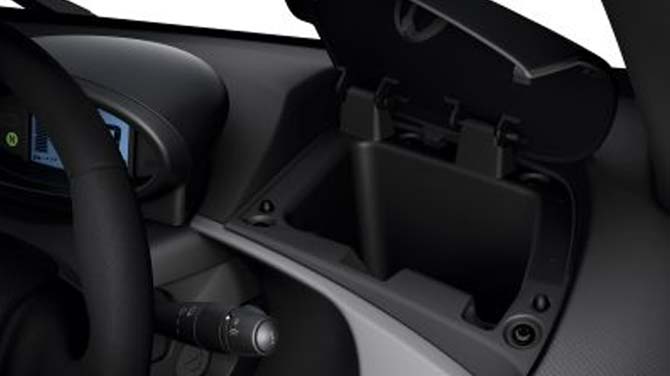 Renault TWIZY Colours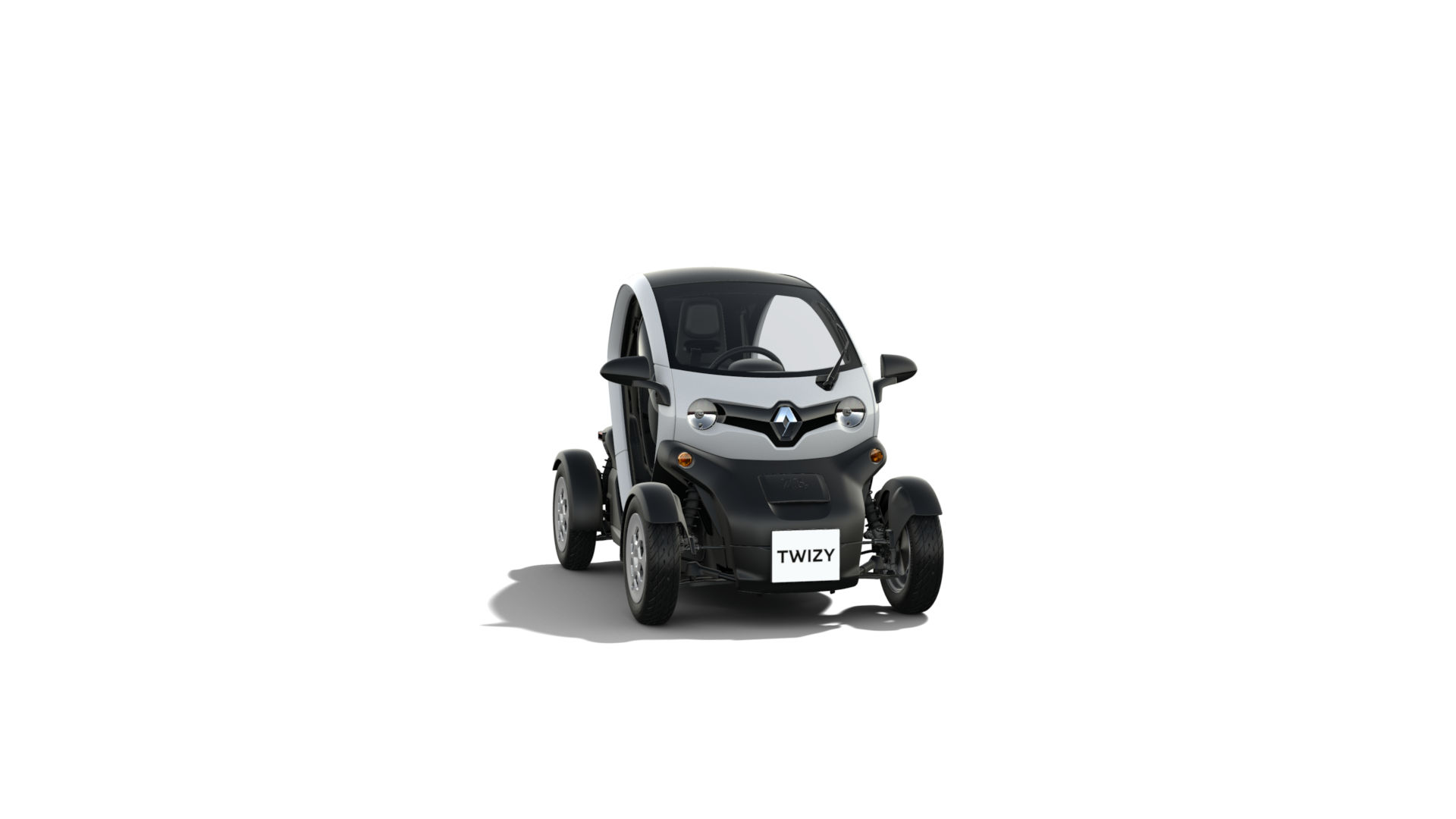 Snow White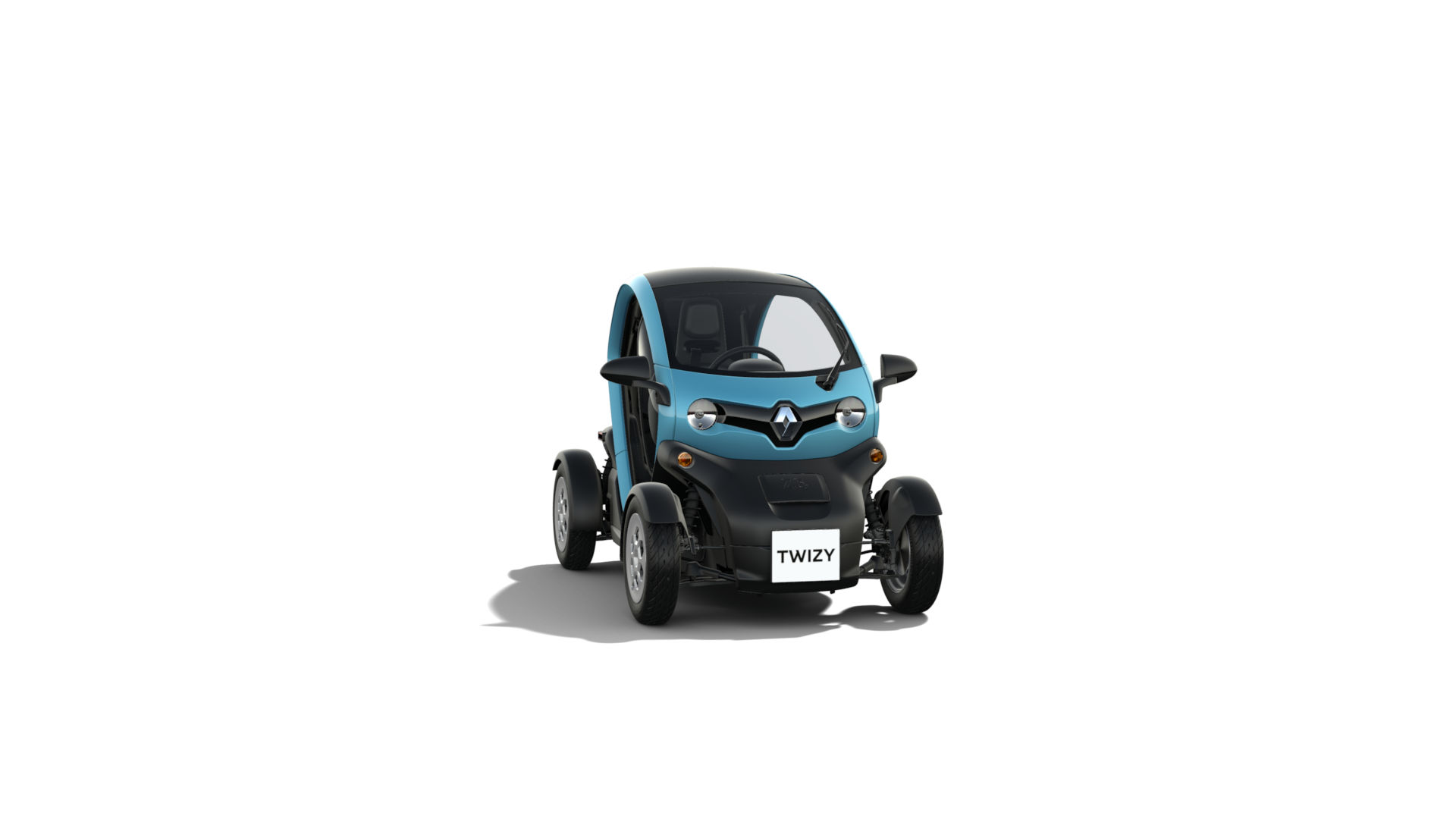 Lagoon Blue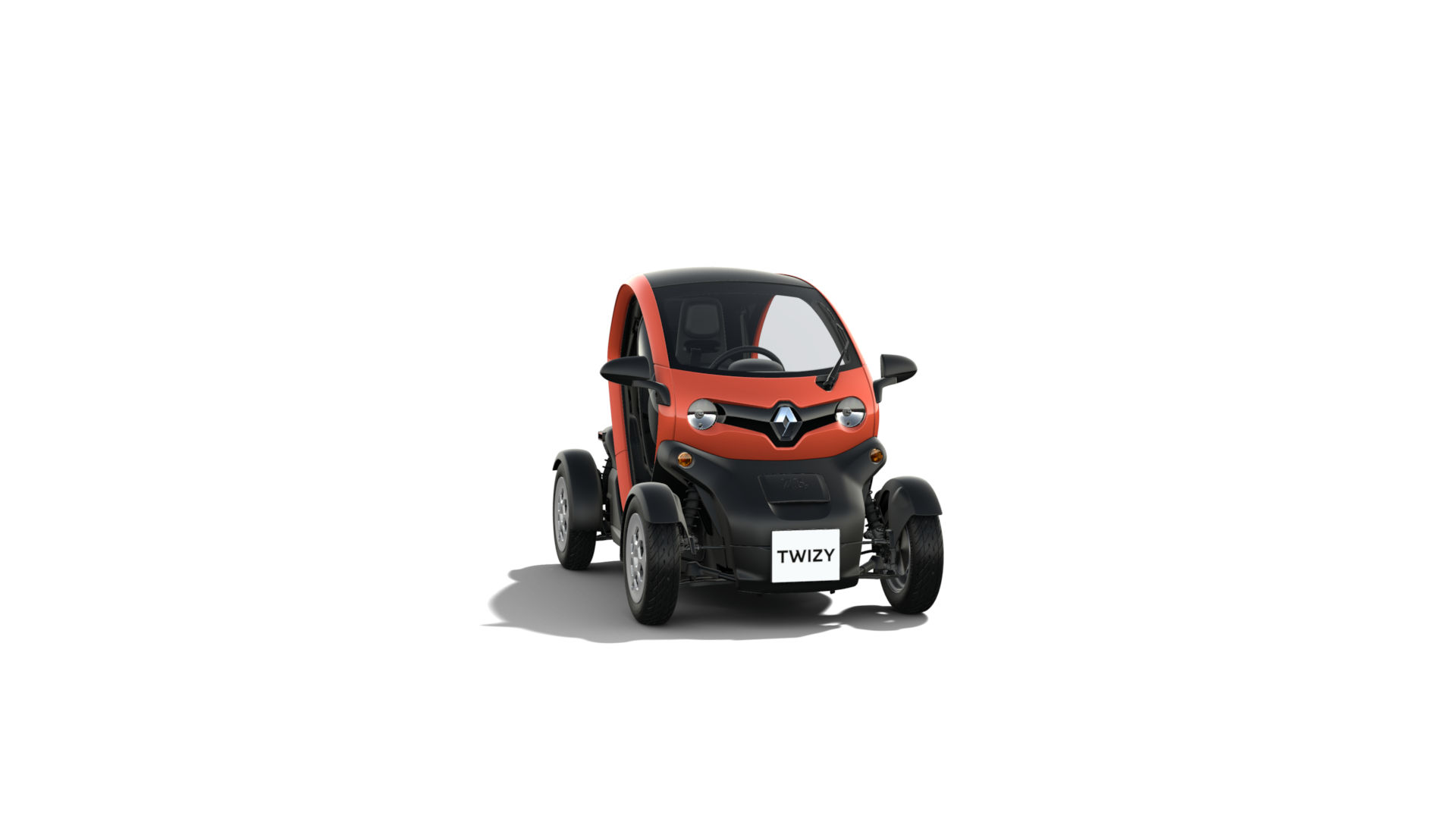 Flame Orange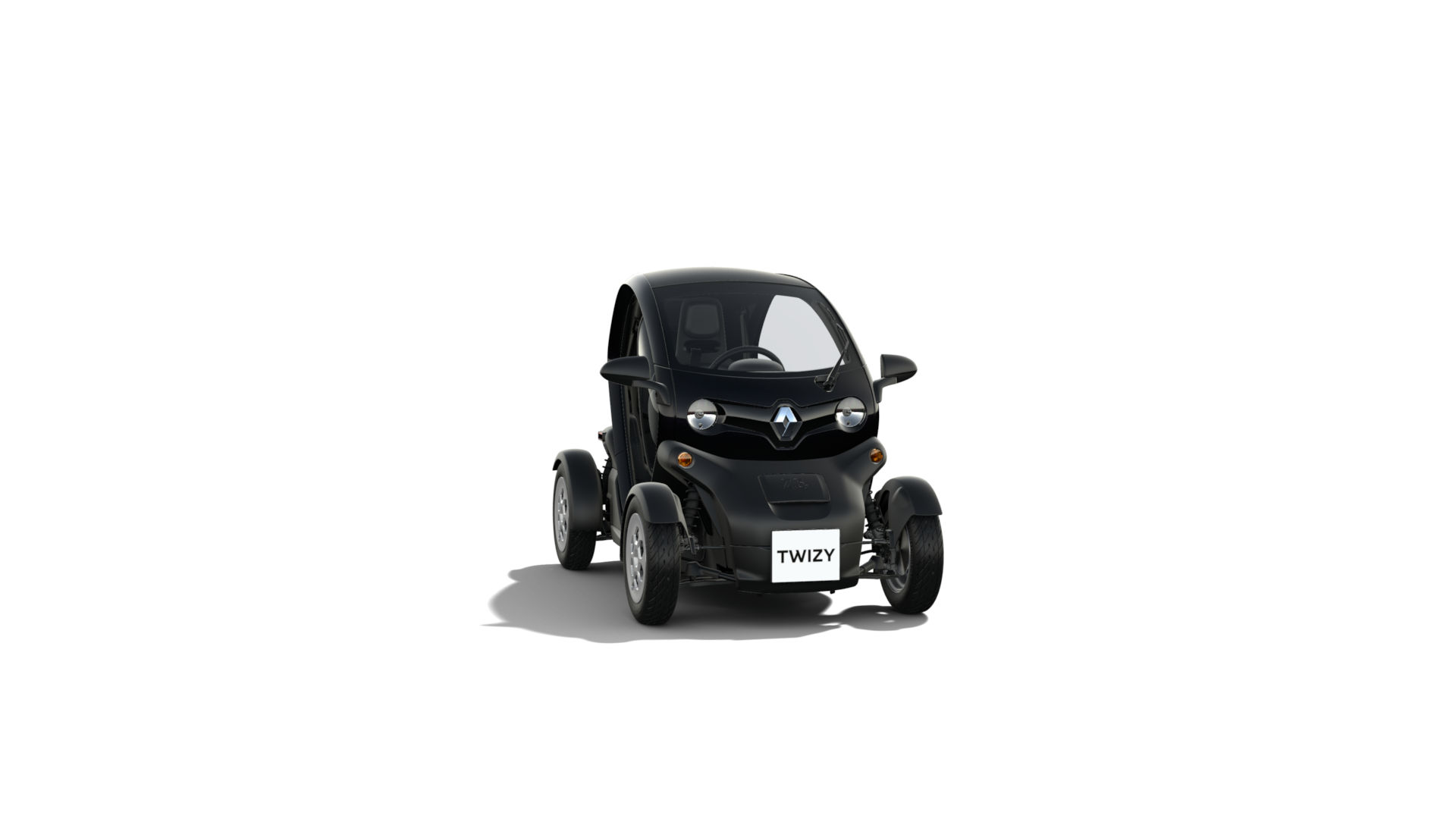 Diamond Black