Explore Model
Smart Hybrid Vehicle by Suzuki (SHVS) is a petrol-electric hybrid powertrain.

It combines an efficient petrol engine with an ISG (Integrated Starter Motor) which comprises a generator and small lithium-ion battery. Unlike larger hybrid systems, SHVS is not designed to power a car on electric power alone. Instead, it acts as an efficient starter motor and power booster for the petrol engine.

You can think of it as an efficiency and performance enhancer. It slashes CO2 emissions, boots up the engine in start and stop traffic and assists the engine during take-off, resulting in a smoother and more pleasurable driving experience.

Suzuki Ignis SHVS

The Ignis SHVS is powered by a 1.2-litre Dualjet petrol engine and a compact high-performance lithium-ion battery. It returns up to 54.1mpg combined and is available as a front-wheel drive or four-wheel drive car with ALLGRIP.

It's available in SZ3, SZ-T or SZ5 spec, the latter of which is the top trim level for the Ignis. It includes everything you want, including LED headlights, automatic air conditioning, satellite navigation, a rear parking camera, cruise control and keyless entry and start. It's also styled to impress, with roof bars and chunky wheel arches.

Suzuki Swift SHVS

The Swift SHVS is available with a 1.0 Boosterjet turbocharged petrol engine or a 1.2 Dualjet petrol engine. These share the same battery but offer a different driving experience. The 1.0 Boosterjet has more power and torque - the 1.2 Dualjet has ALLGRIP four-wheel drive. Fuel economy is up to 54.1mpg combined (Dualjet).

Both hybrid engines come in the top SZ5 specification only. Standard equipment includes keyless entry and start, a rear parking camera, Adaptive Cruise Control, High Beam Assist, a 7" touchscreen with satellite navigation and smartphone linkage, rear privacy glass and 16" alloy wheels. Everything you need for easy motoring.
Hybrid Technology
Looking for great fuel efficiency and a cleaner way to travel? Our new petrol electric hybrid advanced driving system helps to reduce CO2 emissions and improve fuel economy.
Performance
Our hybrid systems are light and compact, and when combined with a lightweight chassis and responsive efficient petrol engine, this means you can expect nimble performance as well as improved efficiency.
Better fuel economy
Taking the place of a conventional alternator, the ISG enhances fuel efficiency by assisting the engine during acceleration – which means you'll use less fuel during the most intensive parts of your journey.
ALLGRIP 4-wheel drive option
For a truly unique driving experience, you might even want to consider our ALLGRIP 4-wheel drive option, which helps maintain grip and excellent performance on all types of terrain.
Choose Your Hybrid Car
Browse our SHVS (Smart Hybrid Vehicle by Suzuki) models below to find the perfect car for you and your lifestyle.
How our Hybrid system works
The Integrated Starter Generator used in our hybrid system is belt driven, which makes restart quieter and smoother than other stop start systems - without the noise from the starter motor gears.The only time our hybrid system uses the conventional engine starter motor is when the car's first started from cold. The rest of the time, it uses the ISG unit to allow smooth and quiet engine restarts that you'll barely notice.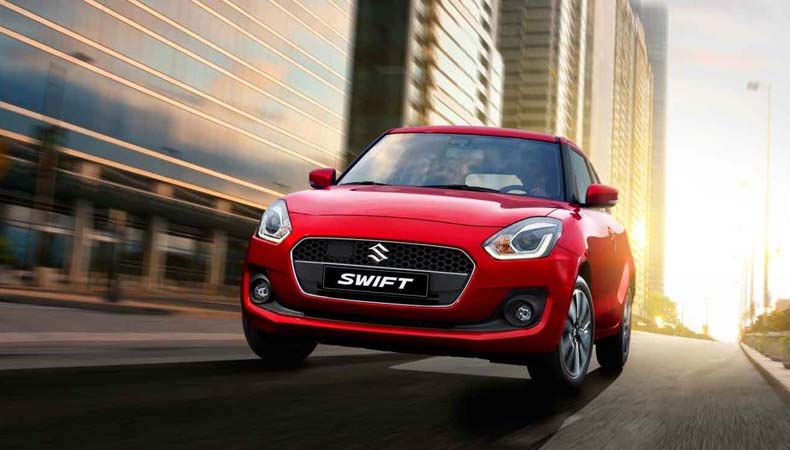 Smart Hybrid Vehicle by Suzuki
Once you're on the move and building up speed, the ISG will assist the engine during the during fuel-consuming acceleration. Then, while you're cruising, the electricity that was stored during acceleration is used to power some of the electrical components in the car. At the same time, performance is maximised by focusing the power of the engine on driving instead of charging.As you begin to slow down, the ISG efficiently converts the kinetic energy to electrical energy, charging both batteries – and when you apply the brakes, generation output increases to charge the battery further.