THE SUZUKI SERVICE PROMISE AT COUNTY GARAGE
WE PROMISE THAT EVERY SUZUKI CUSTOMER WILL EXPERIENCE SUPERIOR LEVELS OF CARE AND LEAVE IMPRESSED BY THE LITTLE EXTRAS WE INCLUDE AS STANDARD:
To find out everything the Suzuki Service Promise offers you, read the points below or take a look at the short film.
✔ Alternative transport options
✔ Simple and transparent pricing
✔ Only pre-approved work undertaken
✔ Suzuki trained technicians
✔ Suzuki Genuine Parts
✔ Progress report during the day
✔ Wash and vacuum with pre-booked work
✔ Vehicle health check on every visit
✔ Accident Aftercare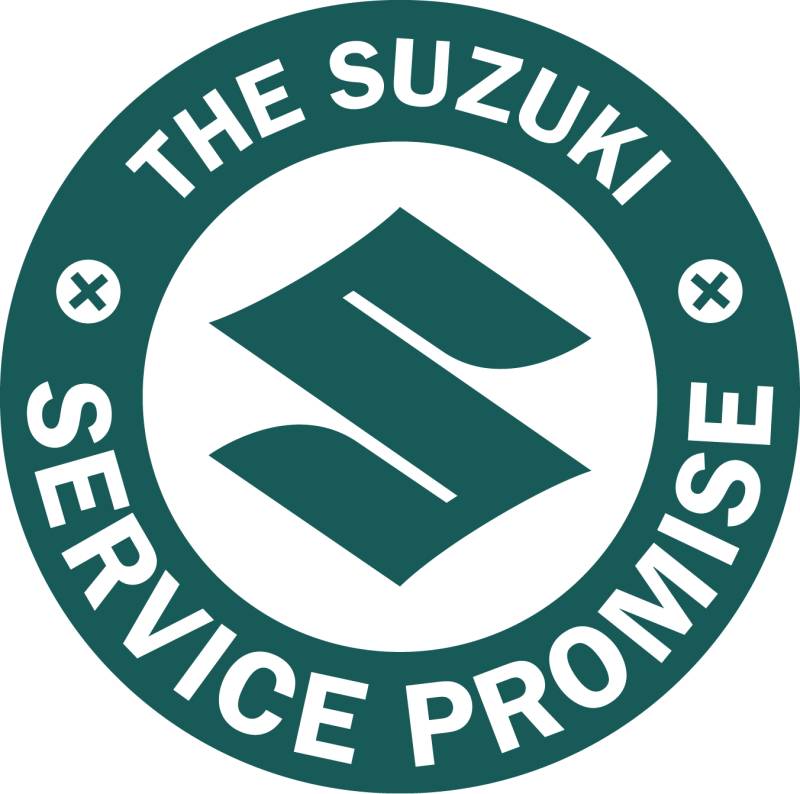 FIXED PRICE SERVICE PACKAGES AT COUNTY GARAGE SUZUKI
FIXED PRICE SERVICE PACKAGES MAKE SERVICING SIMPLE WITH A FIXED PRICE, EXCLUSIVELY FOR SUZUKI CARS THAT ARE OVER 3 YEARS OLD.
We know parting with your Suzuki is never easy. But when the time comes for a service, at least it's a comfort to know that with our expertly trained Suzuki technicians, your car is in good hands.
It may be an even greater comfort to know that with our new Suzuki Fixed Price Service Packages* you can get your service for a single fixed price, including parts, labour and VAT.
FIXED PRICE SERVICE

25-point check for just
£129

✔ Replace engine oil and oil filter

✔ Adjust clutch cable

✔ Road test

✔ Check operation of lights & horn

✔ Wipers and washers

✔ New sump plug

✔ Inspect wheel and nut torque

✔ Check coolant level

FIXED PRICE SERVICE+

35-point check for just
£259

✔ Check battery condition and connections

✔ Bleed and replace coolant

✔ Check, clean and adjust brakes

✔ Check operation of lights & horn

✔ Change brake fluid

✔ Headlight alignment

✔ Replace in line fuel filter

✔ Replace air filter and pollen filter

✔Check for fault codes
We'll only use Suzuki Genuine parts, which is the best way to protect your car's warranty, safety and resale value. Furthermore, if we discover any problems with your car, we'll call you before any work is carried out so there'll be no nasty surprises when it comes to paying the bill.
*Only available to Suzuki cars over 3 years old.