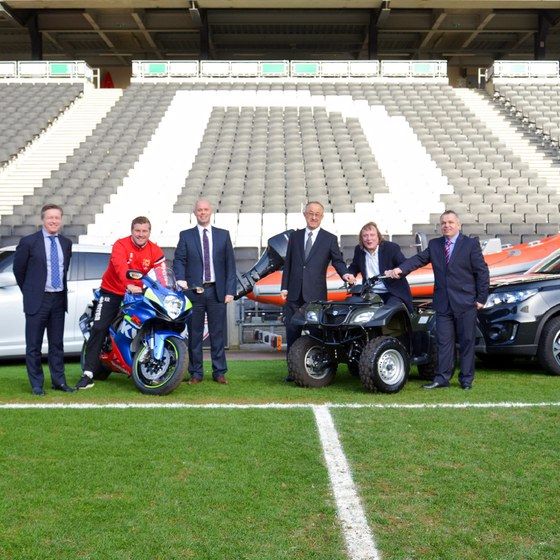 Suzuki moves its game on with MK Dons
Suzuki GB PLC has signed a three-season extension of its major sponsorship deal with MK Dons, further securing official partner status with its local professional football club. The sponsorship agreement will again see the world-famous Suzuki logo carried on the Dons' first team, training kit and replica shirts through until 2019.
The package also extends to high visibility for Suzuki in pitch-side, programme and magazine advertising, at promotional events, on official Club stationery and on the backdrops used for the team's media interviews. Suzuki will also continue to be involved with the Club's renowned Sport and Education Trust.
The Dons' state of the art stadiummk home is less than four miles away from Suzuki GB's headquarters. As well as providing a UEFA Elite-standard ground with capacity for more than 30,000 fans, the stadium complex also includes newly developed arena facilities, conference rooms and a four-star hotel.
Suzuki's Managing Director Nobuo Suyama said: "Suzuki has been based in Milton Keynes for over 10 years and we are proud to be part of the area's successful commercial sector. We are delighted to announce our further sponsorship with MK Dons, which has already helped develop our commitment to the local community and support our great local team both in its sporting and its community ambitions. We have enjoyed great success together so far and look forward to this continuing over the next three seasons.
"As well as reaching out to people outside our business, our major sponsorship is a great way of building pride and engagement with our 150 head office staff, many of whom live in and around MK."
Pete Winkelman, Chairman of MK Dons, said: "It was clear from the outset that Suzuki was committed to supporting the Club and we are delighted to be continuing our relationship, in what is a record-breaking official title partnership for the Club.
"It is great testament to the relationship that, after two years, Suzuki decided to further demonstrate its loyalty to the Football Club for a further three years. Over the past couple of years we have had some truly incredible moments at MK Dons with memories that will stand the test of time – and Suzuki has been with us to enjoy these moments.
"To become the Club's longest-serving shirt sponsor is a remarkable feat and, with Suzuki's magnificent support, we will look to build on the success of the last few seasons here at stadiummk."
Dennis Woolford, Sport and Education Trust (SET) Inclusion Manager, said: "We are delighted that Suzuki has chosen the MK Dons Sport and Education Trust Disability Football Programme for sponsorship. Suzuki is sponsoring four MK Dons Disability Teams across a range of PAN (all) Disabilities and includes the provision of new team playing kits carrying the Suzuki brand. We are very proud to have Suzuki as our community partner and on behalf of our players, coaches and volunteers would like to sincerely thank Suzuki for their kindness and generosity in this sponsorship. We look forward to working with Suzuki."
Pictured L to R: Andrew Cullen, Karl Robinson - MK Dons, Pete Smith, Nobuo Suyama - Suzuki GB PLC, Pete Winkelman- MK Dons and Alun Parry - Suzuki GB PLC.
Latest News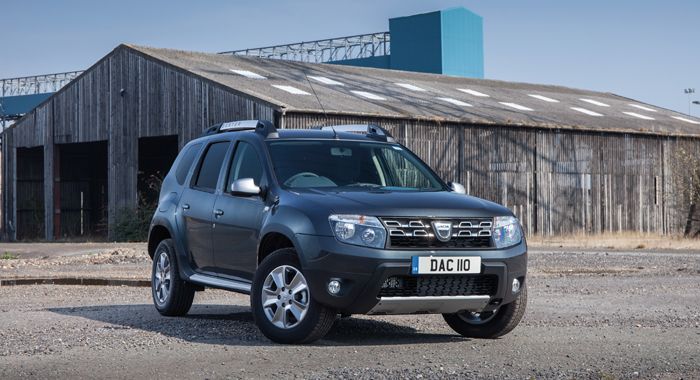 10-03-2016
The Dacia Duster Commercial 4x4 has won 'Best 4x4 Van' at the What…
Read more >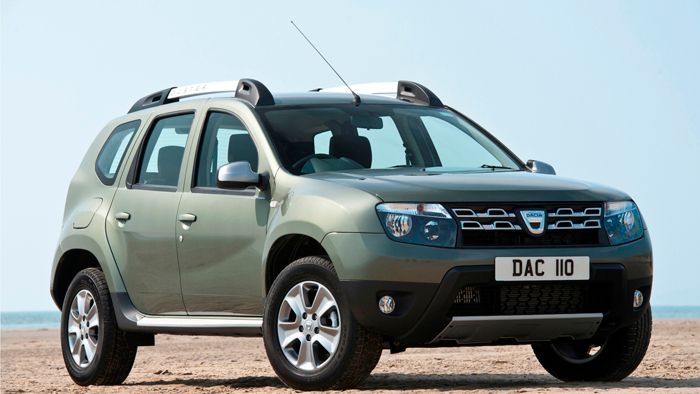 10-03-2016
Dacia Duster collects Small SUV title at the 2015 Green Apple Awards Fifth…
Read more >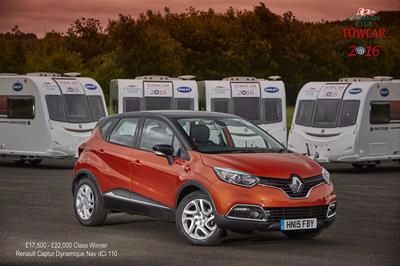 10-03-2016
The Renault Captur has been awarded the title of Best Towcar of the Year in the…
Read more >