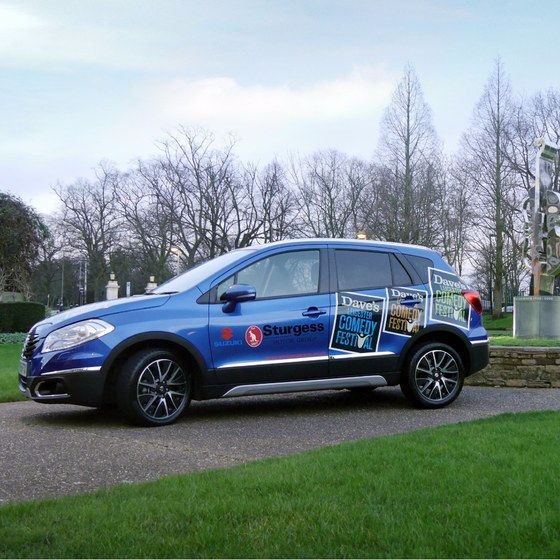 Suzuki takes centre stage at Dave's Leicester Comedy Festival
Suzuki GB PLC is pleased to announce that it will be supporting the imminent launch of Dave's Leicester Comedy Festival, taking place from 03rd to 21st February, 2016. Suzuki is providing five fully liveried 1.6-litre DDiS S-Cross SZ5 ALLGRIP crossovers to the event.
The fleet of cars will be used for the duration of the annual and rapidly expanding festival that brings together stand up, theatre, exhibitions, children's shows, and lots of laughter. They will be at the heart of the extensive logistics operation to transport officials and comedians between the 780 shows which are located in more than 60 venues across Leicester, Leicestershire and Rutland.
Each of the vehicles in the fleet features the new Twin Clutch System by Suzuki (TCSS). The transmission, available as an option on the SZ5 model is designed to provide even faster changes than a conventional six speed manual, and gears can also be selected via paddles behind the steering wheel. The result is a frugal combined fuel economy of 62.8mpg and low CO2 emissions of just 119g/km (equating to road tax of only £30 per annum).
Furthermore, to celebrate the collaboration, the Sturgess Suzuki dealership in Leicester will be hosting a (S)miles Per Gallon Comedy Club event at its Aylestone Road premises on Thursday, 11th February, the first initiative of its kind to take place in the UK.
A limited number of tickets are available at £10 and can be booked online via http://bit.ly/1nYQYUb with all proceeds going to two local charities - Heartlink (Glenfield Hospital Children's Charity) and The Laura Centre, which helps bereaved families.
Dale Wyatt, Sales and Marketing Director at Suzuki (GB) PLC, said: "We are delighted to be supporting one of the country's most high profile comedy festivals with the stylish S-Cross. Offering plenty of space for the driver and passengers alike, coupled with a comprehensive list of equipment as standard, they will certainly prove a valuable addition as they are put through their paces across the region to help deliver performances from some of the best loved personalities."
Latest News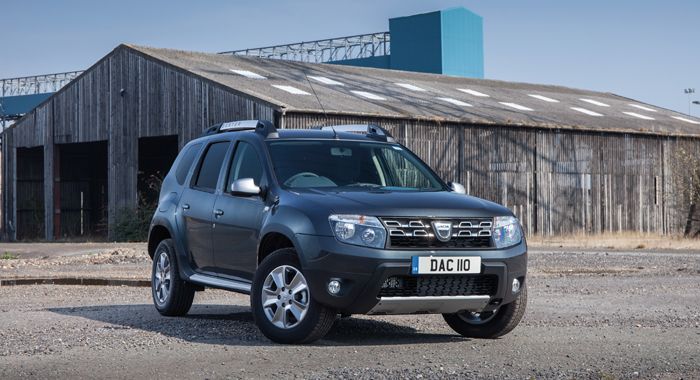 10-03-2016
The Dacia Duster Commercial 4x4 has won 'Best 4x4 Van' at the What…
Read more >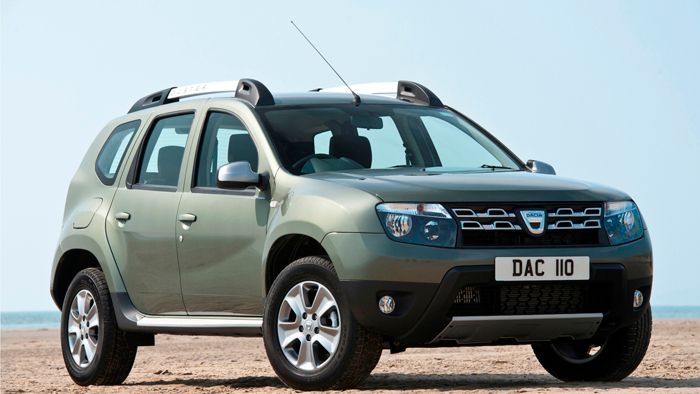 10-03-2016
Dacia Duster collects Small SUV title at the 2015 Green Apple Awards Fifth…
Read more >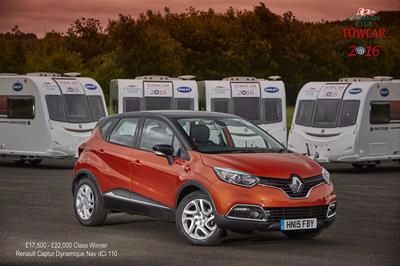 10-03-2016
The Renault Captur has been awarded the title of Best Towcar of the Year in the…
Read more >